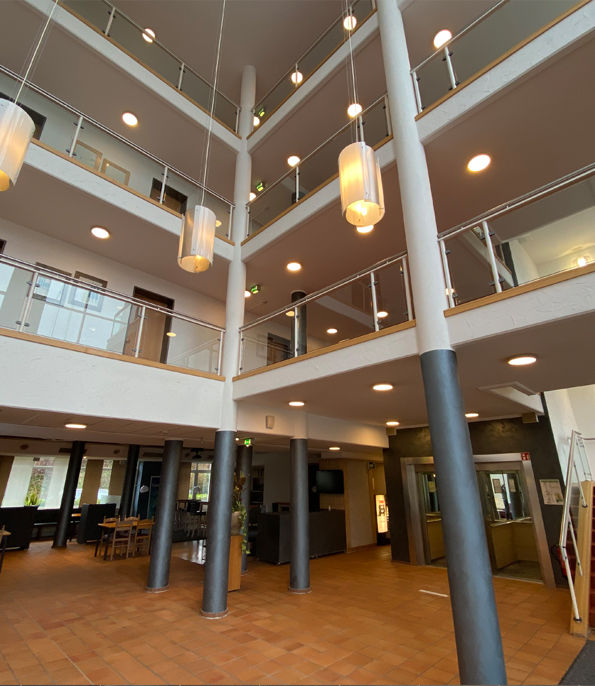 Your Hotel Essential by Dorint Remscheid
Welcome to the heart of the Bergisches Land. Our Essential by Dorint Remscheid is located between Wuppertal and Solingen with excellent transport links to the metropolises of Düsseldorf and Cologne. Discover the famous tool city, the Müngsten Bridge or enjoy the picturesque nature.
Jägerwald 4, 42897 Remscheid
Telephone: +49 2191 60710
Fax: +49 2191 6071100
Email: info.remscheid(at)dorint.com
Reservation center Hotel Essential by Dorint Remscheid:
Reserve now!
City centre
3,2 km
Station
2 km
Airport
46 km
A warm welcome
Let our #HotelHeroes pamper you and enjoy the 5 Essential promises: A good night's sleep guaranteed, a Sunday breakfast every day, seamless wifi and staff who aren't happy until you are. We look forward to welcoming you to Remscheid!

We look forward to seeing you.

Your #HotelHeroes from the Hotel Essential by Dorint Remscheidw
Hotel Essential by Dorint Remscheid
Bergisches Land
Between Cologne and Düsseldorf
Summer terrace
Dorint makes dreams come true.
We have the right activity for every explorer and bon vivant: simply browse through our offers and decide on your favourite experience. With us you can discover holidays in a whole new way: Make a wish!
Real people, real experience, real emotion.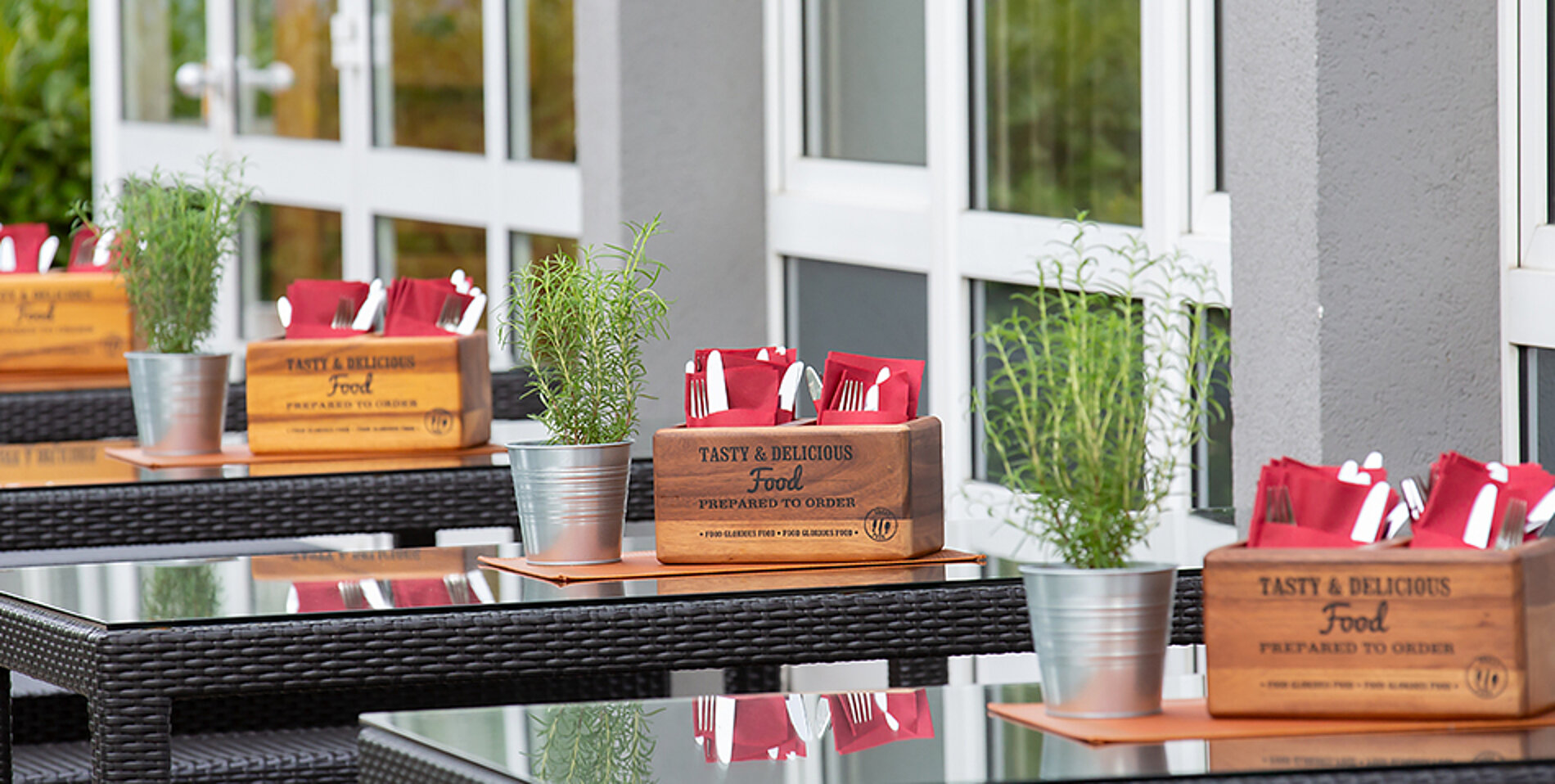 Let our chefs spoil you with regional, seasonal and classic dishes! Enjoy your time out in our restaurant "MAHLzeit".
Activity
Relaxation
Family time!
Enjoyment
Culture
nature